Our home security systems and service can give you peace of mind your family and home are protected 24 hours a day.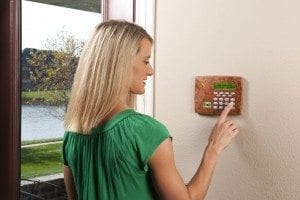 Just because Marathon, Florida ranks as an A+ when it comes to crime doesn't mean you shouldn't put an emphasis on home security for the safety of your family and home. The vast majority of crimes in this area are property crimes and with roughly 4 million people driving through the area on their way to Key West every year, there is enough concern involved that having a quality home security system is important. Here at Nasa Security, we have more than 45 years of experience in the industry and provide both quality home security equipment and 24-hour monitoring to give you peace of mind for your home and family.
It is also important to note that home security isn't just about providing safety from burglaries and home invasions. It is also to have round-the-clock peace of mind that a fire, flood, or other issue isn't going on at your home. If you spend time out of the home each day, go on a vacation, or head north for the summer, you want to know that all is well at your home. With our affordable monitoring service, you'll be alerted immediately and if we cannot reach you or you confirm an issue when we call, we will have the appropriate services dispatched to your home, such as law enforcement and the fire department.
We take the time to customize your home security system and service to meet whatever your protection needs may be. If you have any questions or would like to discuss the home security you have in mind, don't hesitate to contact us.
---
At Nasa Security, we offer home security services throughout Florida, including Lakeland, the Florida Keys, Marathon, Big Pine Key, Islamorada, and Key Largo.