Protect yourself and your family with the help of our affordable home security and burglar alarm monitoring service!
Unlike most national companies or local dealers that only monitor their own brands, which costs you big bucks for installation and upwards of $50 for monthly monitoring, we monitor any brand of security or fire alarm system for only $18.88 per month (for Central Florida/Lakeland areas)!
Call us today at (863) 853-2233 if you want to protect your home at the incredibly low price of $18.88 per month!
24/7 Security System and Fire Alarm monitoring
When you choose us to handle your home security needs, we'll do a whole lot more than install a home alarm system that will detect intruders and notify you if any unauthorized person tries to enter your property. We also have live telephone operators who will monitor your security system and fire alarm 24-hours a day to make sure it is functioning properly and that the proper authorities are contacted immediately if they are needed to put out a fire or stop a burglar from entering your home. Our prices are affordable, and our customer service is excellent–you'll never experience a wait time or be put on hold in an emergency.
---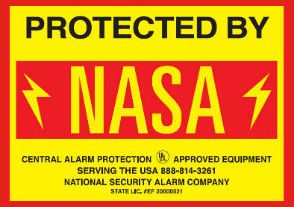 About Nasa Security
There is nothing more important than your home and your family, so protecting them and keeping them safe from all harm should be your #1 priority. At Nasa Security in Key West and Lakeland, Florida, we can help you accomplish that task easily and efficiently with a high-tech home security system and fire alarm monitoring services.