5 Benefits of Installing a Home Security System in the Florida Keys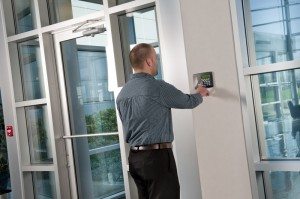 Home security systems have countless benefits, some of which are more obvious than others. If you are thinking of installing a home security system in your home in the Florida Keys, consider the following advantages:
1. Protection from Intruders – This is probably the most obvious benefit of a home security system. When a home security system is installed, typically a sign will be posted outside the home or in the windows stating that the property is protected by a particular home security company. These signs alone are often enough to deter intruders. If a burglar doesn't notice the signs or decides to try to enter the home despite the signs, an alarm will sound, the security monitoring company will be notified immediately, and they will call the appropriate authorities.
2. Protection from Fire & Carbon Monoxide – Many home security systems double as fire and carbon monoxide detectors. These monitoring systems can save lives!
3. Reduced Insurance Premiums – Many home insurance companies will lower your premiums if you install a home security system.
4. Increased Home Value – If you decide to put your house on the market, having a home security system will be a huge advantage. Potential buyers love home security systems, and they will be willing to pay more to get house that has one.
5. Peace of Mind – Perhaps the most important benefit of home security systems in the peace of mind they bring. Whether you're away on business and your spouse is home alone with the kids, you are all away on a month-long vacation, or you are sound asleep, you know your home is protected, 24/7.
If you are interested in installing a home security system in your home, call us at Nasa Security. We offer home security system installation and monitoring throughout Florida and the Florida Keys.
---
At Nasa Security, we offer home security services throughout Florida, including Lakeland, the Florida Keys, Marathon, Big Pine Key, Islamorada, and Key Largo.