Our alarm monitoring services in the Florida Keys are backed by over 45 years of experience in the security industry.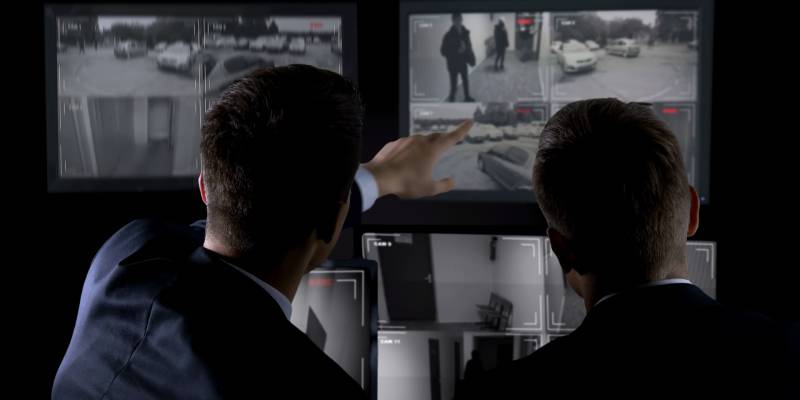 At NASA Security, the approach we use while monitoring alarm systems is simple but still powerful and effective. If you have an alarm system in your home, but are constantly having false alarms and can't get a tech out to fix it in a timely matter, we have same-day service, so let us help. We provide alarm monitoring services in the Florida Keys for a low monthly price, and we also install security cameras.
Our alarm monitoring services are backed by over 45 years of experience in the security industry and a complete dedication to your satisfaction. When you turn the alarm monitoring process over to us, we'll keep tabs on what's going on with your system at all times. If your system's alarm is ever triggered, we'll try and get in touch with you. If you don't respond or you don't know what's going on at your home, we'll dispatch law enforcement officials over to your property.
3 Reasons Why You Need Alarm System Monitoring Services
When you have a home security system, you rely on it to work and to work properly when you need it most! Here at NASA Security, we are the ones who are taking care of the behind-the-scenes work on your alarm system monitoring to ensure that the systems you rely on are working like they should. If you have an alarm system, here are a few reasons why alarm system monitoring is a good choice for you.
First, it's always a good idea to have a backup. When we are working on a project on a computer, we back up files to multiple locations. Whether it's cloud storage or an external drive, we want our work to be saved in different places. The same is true with alarm system monitoring- it is a safety net in case your original system malfunctions.
Second, our services are available quickly. When you are having an issue with a component that is as important as your alarm system, you need someone to come out quickly! With our same-day services, you don't have to worry about a long time-lapse.
Third, alarm system monitoring ensures you are able to keep using your alarm system. Some people become so bothered by constant false alarms or malfunctioning systems that they just turn them off and hope for the best. Instead of going this route, we can fix the issues that plague you and you can keep using a now-functioning system.
If you have questions about alarm system monitoring, give us a call today here at NASA Security.
With our alarm monitoring services, not only do you gain greater peace of mind knowing that your home is always protected, but you also can put your alarm system to good use. All you have to do is call NASA Security, and we'll keep an eye on it from that point on.
If you'd like to know more about our alarm monitoring services, how they work, and why we're the ones to meet your home security needs, contact us at NASA Security today. We look forward to hearing from you and to helping you make your home a safer place to live.
---
At NASA Security, we offer alarm monitoring throughout Florida, including Lakeland, the Florida Keys, Marathon, Big Pine Key, Islamorada, and Key Largo.