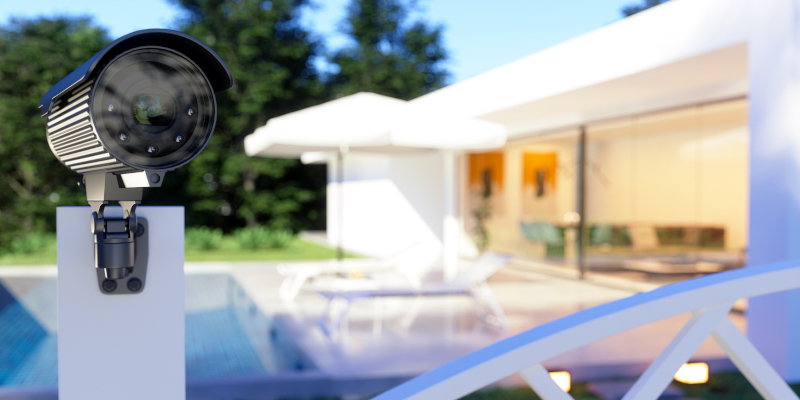 When it comes to the safety of your home and family, we know you want nothing but the best. NASA Security has been protecting Florida homes for over four decades, and we know what it takes to keep the ones you love safe.
Our team in Marathon, FL, uses cutting-edge security technology, alarm systems, and monitoring techniques to ensure you have the highest-quality security solution for your needs.
Security System Services in Marathon, FL
Our security professionals are dedicated to protecting your home—whether you're there or not. We use sophisticated monitoring techniques and alarm systems around the clock to give you peace of mind knowing that we're always on watch. If you're looking for a home security company in Marathon, FL, with experience and resources you can trust, NASA Security has you covered 24/7.
Our team specializes in custom design and professional installation of home security systems to fit your needs and budget. Whatever your security goals are for your home, we have the right combination of services to protect the people you care about most, including:
Home system design and installation

– Every home is different, and each of our clients is unique. That's why we offer customized security system designs and personalized installation to ensure every area of your property is monitored and protected.

24/7 home security monitoring

– Our team provides everything you need to keep your home safe and secure. We have state-of-the-art alarms, cameras, and equipment to monitor your property around the clock.

Home automation

– Do you have an outdated security system? Do you wish you could monitor and control your alarm system from wherever you are using your smartphone? Now you can, with the NASA Security app.
Ready to take the next step in protecting your home? Contact us to learn more about our comprehensive home security systems in Marathon, FL.
Security System Monitoring
Unfortunately, crimes can happen anywhere—no matter how safe your neighborhood is. That's why it's vital to protect your home, family, and property with security system monitoring. NASA Security has the highest-quality home security monitoring solutions that work for properties of any size.
Our security system monitoring is more than an audible-only system. We take extra steps to make sure you and your family are safe. When burglars or an intruder is detected:
The alarm will sound.

We'll contact you directly to ensure you didn't accidentally trip a false alarm.

Our team will contact the police or fire department to send help.
With NASA Security, you're never alone when there's a break-in at home. You can trust that our alarms are designed to immediately deter burglars, and we'll call for help at the first sign of danger. We're there for you, day and night, 24/7, no matter what.
Alarm System Monitoring
Empty homes are an easy target for burglars. Whether you have a security system set up with us or not, we can still provide you and your family with comprehensive monitoring for your existing alarm system while you're away. Our team can provide you with a reliable monitoring alarm module that plugs into your system to detect signals from your property.
If something sets off your alarm, our team gets to work to contact you, call the police, and make sure help is on the way. We also offer 24/7 tech support with our alarm monitoring services in Marathon, FL.
Because NASA Security wants to make home protection affordable and accessible for all families, we offer reasonable rates for alarm system monitoring. Contact our team today to learn more about this service.
Fire Alarm Monitoring
An intruder is not the only thing that poses a threat to your home. Fires can happen at any time and to anybody. While fire alarms are generally loud enough to alert everyone in and around the home of a potential fire on the property, what happens when nobody is there?
A fire can spread quickly and damage or destroy your valuables. Even worse, it can cause injury or death to pets or others near the home. To help avoid these possible outcomes, NASA Security offers fire alarm monitoring to stay on top of potential fires.
Our team detects if a fire alarm system went off and will immediately call your home and the fire department if it wasn't a false alarm. A quick and efficient response to a fire will substantially reduce the risk of extensive fire damage to your property and injuries to the ones you love.
Fire alarm monitoring is one of our most affordable security services in Marathon, FL. Learn more about fire alarm monitoring and our other security system services by contacting our team to schedule a consultation.
Need Security System Services?
If you need custom security solutions in Marathon, FL, NASA Security has been protecting the community for more than 45 years. We have the experience and technology you need to protect your home and keep your family safe at a price you can afford.
We have streamlined our alarm system monitoring services to provide the quickest response rates and equipment that helps deter criminals from entering your home. To learn more about our custom security solutions and alarm monitoring services in Marathon, FL, you can contact NASA Security to schedule a free consultation and quote.