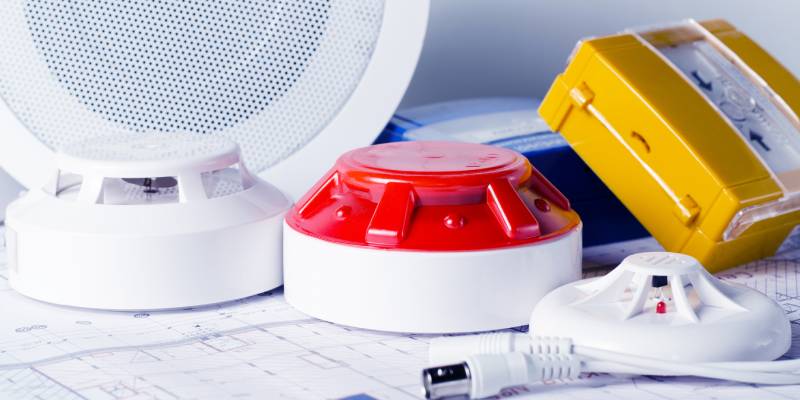 If a typical fire alarm system goes off, it will most likely be loud enough to alert people inside the building to the danger, as well as people outside on the street. But what if no one is home, or it's the middle of the night, and no one is nearby to hear it? The fire department may not be notified until the fire is out of control and the building, and quite likely the buildings and vegetation surrounding it, are complete losses.
With fire alarm monitoring from NASA Security, as soon as your fire alarm sounds, we'll know about it. One of our security monitoring associates will call your home immediately to see what's wrong. If you don't answer to confirm that it was just a false alarm, the fire department will be notified immediately, and they will be on their way to douse the flames as quickly as possible, reducing the extent of property damage and the possibility of injury or death to those inside or near the home.
At NASA Security, we offer fire alarm monitoring on any brand of fire alarm system—not just our own. And our service is very affordable, at just $18.88 per month throughout Florida and $18.88 per month in the Florida Keys. As an added bonus, many homeowners' insurance companies will offer a discount to homes with fire alarm monitoring systems, meaning the system could easily pay for itself in insurance savings alone. Contact us today to learn more about our fire alarm monitoring services and discover how easy it is to protect your home with fire and security system alarm monitoring.
---
At NASA Security, we offer fire alarm monitoring throughout Florida, including Lakeland, the Florida Keys, Marathon, Big Pine Key, Islamorada, and Key Largo.