We provide peace of mind with home surveillance systems.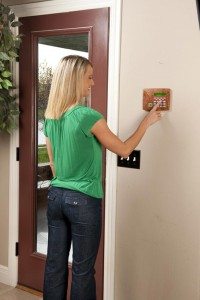 There is nothing worse than constantly worrying if your family and your home are safe. You may have considered home surveillance systems for your Marathon, Florida home, but have not done anything about it because you are worried about the high cost that many companies charge. Many companies will charge you for the system and add on high installation fees, and then, they will charge monthly monitoring fees that are just not affordable for many people. We believe that security system monitoring should be available and affordable for everyone, which is why we offer quality system monitoring for all home surveillance systems.
We can use your existing home surveillance systems for our monitoring services. You will not need a new system or a special system for us to monitor your home. We work with all systems. We provide 24-hour monitoring for security in case of a break-in. We also monitor fire alarms and can dispatch emergency services to your home quickly. This will give you peace of mind that your home and family are being watched over and that there will be help available immediately if something does happen. Your home will be protected when you are on vacation and out of the house during the day. You can sleep easier knowing that your home is being monitored.
If you are interested in getting peace of mind with home surveillance systems and monitoring services, contact us today at Nasa Security. We have great services, and our prices are extremely affordable. You can get monitoring for less than $10 per month. We provide excellent services and can help you feel safe and protected. You can count on us to keep you and your family safe.
---
At Nasa Security, we offer home surveillance systems throughout Florida, including Lakeland, the Florida Keys, Marathon, Big Pine Key, Islamorada, and Key Largo.