We monitor home surveillance systems of all types here in the Lakeland area.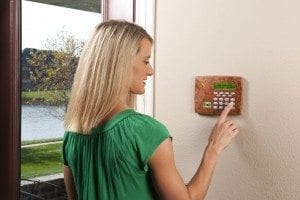 Home surveillance systems serve an important role in keeping properties and families safe throughout the Lakeland, Florida area. If you are one of many homeowners who are invested in a surveillance system, you might think that you, your family members, and your property are completely protected against various threats. Although we don't want to alarm you, we want you to remember that unless your surveillance system is monitored at all times, this isn't the case.
Fortunately, we offer a cost-effective, reliable solution. With our monitoring services at Nasa Security, we can keep an eye on what's happening on your property at all times and alert you immediately if something isn't quite right. For example, if an intruder breaks into your home, we'll contact you to determine if you know what's going on. If you're unaware of the situation or you don't respond, we'll have emergency personnel sent to your home as soon as possible.
Our monitoring services for home surveillance systems are backed up by years of experience. In fact, we've been providing security solutions throughout Florida since 1975 and have established an impressive reputation in the areas we serve. We're also willing to monitor any type of home surveillance system and guarantee you'll be more than happy working with us.
If you want to know more about our security services for home surveillance systems, get in touch with us at Nasa Security today. Remember, we're here to give you greater peace of mind knowing your home and loved ones are always protected.
---
At Nasa Security, we offer home surveillance systems throughout Florida, including Lakeland, the Florida Keys, Marathon, Big Pine Key, Islamorada, and Key Largo.