We monitor nearly all makes and models of home security systems in Lakeland, FL for a low monthly price.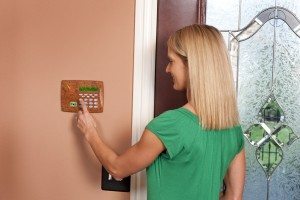 Your home is so much more than a structure with walls, windows, and doors. This is because, inside its walls, you recuperate after long days, enjoy your favorite activities, and create memories with your loved ones. Since your home is likely one of your biggest and most important assets, it's important to do everything in your power to protect it.
At Nasa Security, we believe that equipping your home with a security system is one of the best ways to keep your home safe. However, home security systems can't do you much good unless someone is there to monitor what's going on with them at all times. Since you can't do this on your own, we're proud to offer security system monitoring services to homeowners throughout the Lakeland, Florida area.
We monitor nearly all makes and models of home security systems for a low monthly price. When you have us monitor your system, we will send you a small module to plug into your security system. After that, we'll be watching it 24/7. If anything ever triggers your system, we'll contact you right away and dispatch local law enforcement officials to your home if necessary.
If you'd like to know more about how we monitor home security systems and what we'll do to protect your home, belongings, and family members, contact us at Nasa Security today. We look forward to enhancing your home's security with our proven solutions!
---
At Nasa Security, we offer home security systems throughout Florida, including Lakeland, the Florida Keys, Marathon, Big Pine Key, Islamorada, and Key Largo.