We pride ourselves on installing affordable security alarm systems in Lakeland that don't put a dent in your budget.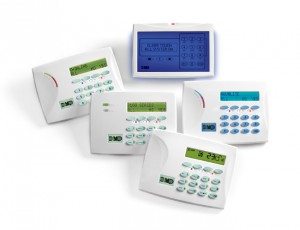 If you are looking for security alarm systems that will make you feel more secure in your home in Lakeland, Florida, but don't want to pay high prices, you have come to the right place at Nasa Security. When you call us for your security alarm systems, you will enjoy a number of benefits without the worry.
Live Telephone Operators – When you use the security alarm systems with Nasa Security, you will find peace of mind knowing live operators are on standby to answer an alarm. When an alarm sounds, we will immediately call to verify if there is a disturbance. If no one answers, we will dispatch the police to your home. If you answer the call, we will ask for a password to ensure your home is secure.
Affordable Prices – You may have been disappointed in the past with the prices for your home's security system. At Nasa Security, we pride ourselves on affordable security alarm systems that don't put a dent in your budget. We can provide you with a reliable and affordable system for your home in Lakeland for only $8.88 per month!
No Contracts – You may have been frustrated in the past when you had to sign a lengthy contract and pay a monthly maintenance fee with other security companies. At Nasa Security, we want you to feel that your home and property are secure without being forced into a contract or expensive fees. Our no-contract policy will ensure you get the service you need without the hassle.
If you are looking for a company that provides affordable, no contract, and live service security alarm systems, contact us at Nasa Security and learn more about how we can assist you at your Lakeland home!
---
At Nasa Security, we offer security alarm systems throughout Florida, including Lakeland, the Florida Keys, Marathon, Big Pine Key, Islamorada, and Key Largo.